ACO Philanthropy Thought Leader & Strategy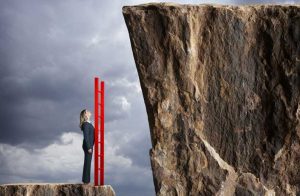 Copley Raff Inc. is the leading voice and strategist in the alignment of accountable care organizations with philanthropy to realize population health objectives. We were early responders to the changing healthcare paradigms that emphasize population health and primary care, along with an increasingly uncertain reimbursement and financial environment. We have published several articles in Becker's Hospital Review and are a leading voice in encouraging hospital fundraisers to be local leaders in this effort. As the needs of hospitals change along with the ways they will become financially sound, so to must fundraising priorities and techniques change.
Today Copley Raff works with healthcare organizations that have or will transition to the accountable care model to adapt to the pillars of healthcare reform and to sustain and expand their mission. We do this by connecting the dots and creating bridges between healthier communities, hospital viability and philanthropy.
The Case for Philanthropy with Accountable Care Organizations
As hospitals and integrated healthcare systems make the transition to Accountable Care Organization (ACO) status, they must focus on four outcomes:
Hospital and physician integration
Building information powered health systems
Clinical transformation
Community health and wellness
At the same time, as institutions work to adopt ACO models, many are experiencing their thinnest margins in memory. The question they are facing is:
How will my organization secure funds to support our new accountable care community health programs and their measurement?
We believe the answer lies in a well-designed and redirected advancement program that employs new strategies to support ACO and accountable care communities. Philanthropic funds can be secured from the broad local public, individual philanthropist, corporations and foundations to support the implementation and measurement of community health initiatives.
Consider the following
Primary and Clinical care only represent 20% of the factors that affect a community's health. That leaves 80% related to other factors.
In most communities, the powerhouse fundraising operations are nonprofit hospitals.
Hospital operating margins are shrinking rapidly and are not likely to rebound until Affordable Care Act payment models fully migrate from the current fee-for-service model.
Under the ACA model, health systems are financially stronger when patient populations are healthier as a result of a strong primary care system and less acute care is needed.
With fewer inpatients, traditional hospital fundraising priorities will move away from facilities and expensive equipment because the need for these resources will diminish and debt financing will be increasingly difficult to obtain.
When hospital / health system C-suite executives make the connection that a healthier service population translates into a stronger bottom line, they will direct their advancement offices to pursue community-based Accountable Care Community (ACC) development and population health initiatives.
Hospital fundraising will increasingly support population health assessments and monitoring, initiatives to improve the public's health, and activities to meet ACO objectives – which will improve health systems' financial strength.
Fundraising by hospitals / ACOs could include initiatives to: create Accountable Care Communities and programs (among many others) to reduce obesity in children; reduce senior falls; reduce pediatric accidents; reduce asthma hospitalizations; increase vaccination rates; increase hypertension and diabetes screening; mental health; and, recruit primary care physicians.
Initiatives are likely to involve other community-based organizations that would receive contracts or grants from hospitals / ACOs from funds secured through their philanthropy programs.
Individuals, corporations, and foundations have shown interest in supporting local public health programming, but without ongoing professional fundraising – as found in hospital advancement offices – most of these programs will be episodic, meaning they will not generate or sustain community healthy improvements.
For many reasons, hospital based advancement offices should provide the leadership to support population health and ACO initiatives.
The following are examples of where philanthropy, rather than hospital operating funds can be used to support ACO and population health objectives:
Accountable Care Community: Organizing, Start-up & Operations
Health: Cancer, Diabetes, Disabilities, Exercise Nutrition & Weight, Family Planning, Heart Disease & Stroke, Immunizations & Infectious Diseases, Maternal, Fetal & Infant Health, Mental Health & Mental Disorders, Mortality Data, Older Adults & Aging, Oral Health, Other Chronic Diseases, Other Conditions
Economy: Economic Climate, Employment, Government Assistance Programs, Homeownership, Income, Poverty
Education: Educational Attainment in Adult Population, Higher Education, School Environment, Student Performance K-12,
Environment: Air, Built Environment, Energy & Sustainability, Toxic Chemicals, Water
Prevention & Safety: Substance Abuse, Wellness & Lifestyle,
Public Safety
Social Environment: Demographics, Family Structure,
Transportation: Personal Vehicle Travel, Public Transportation, Roadway Congestion