Campaign Decision Tool During COVID -19
This decision-making tool will help you ensure conditions are right to successfully start campaign studies and launches … and to relaunch campaigns.
The only tool of its kind available!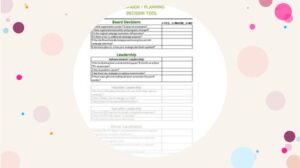 Copley Raff's suite of homegrown Advancement Tools help assess needs, design and execute programs, and measure results. Combined with our counsel, coaching, and guidance we consistently deliver creative, efficient, focused … and successful advancement programs.