Master Classes
Reveal Your Inherit Brilliance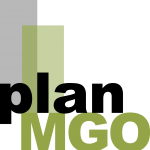 Master Gift Officer™ Training is designed for staff, trustees, board members, and others engaged in not-for-profit fundraising. It offers coaching and tools applied with novel neuro and behavioral science to identify and eliminate old, unconscious paradigms and assumptions which limit fundraising success, as well as to bring out the inherent brilliance of each participant. You will return to your organization fully confident and ready to make big change in ways not previously considered possible.
Training is founded on the principal that fundraising success is rooted in the gift officer's ability to empower qualified donors to align their personal missions with the mission of the charitable cause. The objectives of the Master Gift Officer program are to provide practical training and a structured curriculum for knowledge acquisition and skill development in the following:
Leadership
Align the philanthropic mission of the institution with the mission of the donor through gifts that result in lasting donor commitment and engagement
Best Practices
Develop core competencies, ethics, and standards for the profession of the Master Gift Officer in the current arena of development and philanthropy
Chemistry
Master the art of building philanthropy relationships – engage with passion. Learn the Why, When, and How to inspire, motivate, and construct a major gift
Manage Relationships
Learn Strategies and techniques to enhance and manage challenging relationships with prospects, trustees, staff, and volunteers
Gift Structuring & Closing
Learn the art of agreement and the Ask
Long-term Relationship Management & Donor Engagement
Applying Major Gift Skills in the Field
Self-management, benchmarking, and promoting results
Custom Master Class
We create a customized Master Class to meet your organization's needs — one, two or three days for an organization's advancement team.
Transformational Donor Engagement
A customized program for Transformational Donor Engagement. One or two-day master classes for an organization's advancement team.
1:1 Coaching
Do you need specific coaching or skills to do your job? Are you interested in career advancement? One-on-one coaching is customized to meet your needs.