Leadership Trumps Case…for Reaching Goals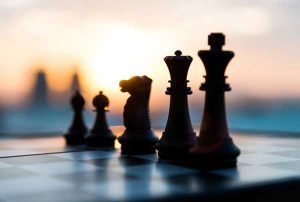 The campaign landscape has never been more competitive. Nonprofit leaders expect extraordinary outcomes and donors demand greater accountability while resources are stretched thinner every year.
Structuring your campaign right the first time is central to your success. The key to campaign success is energized and committed leadership. You can have the greatest case for campaign support and weak leadership, and you are likely to fall short. With strong leadership, including board, executives and key volunteers, even run-of-the-mill campaign objectives can be achieved.
Copley Raff's team of senior consultants has been counsel to hundreds of campaigns with goals ranging from $2 million to $200 million. We will help you develop and execute the essential elements of a successful campaign including:
Create a detailed campaign blueprint tailored to your institution and your specific advancement resources
Build a persuasive case for support
Recruit and train your campaign leaders
Build a major donor pipeline and bring focus on potential transformational donors
Assist in campaign management
Train volunteers and staff
Participate in solicitations
Cases for Support…We Will "Right" Them for You
So why should I support you?

Why does your organization merit a gift more so than the other million+ charities registered in the United States?

Why Now?
These are questions that any advancement professional should be able to answer effortlessly and convincingly about their nonprofit organization and campaign.
An organization's case for support should concisely and compellingly document this information. The important word here is "should." As fundraising consultants, we often speak with nonprofits that "sort of" have a case, or seem to improvise their funding pitch based on whatever fire they are currently trying to extinguish. Are you "sort of" guilty of this as well?
Campaigns, by definition, are complex undertakings. There are many campaign elements and leadership decisions that Copley Raff can help you think through and execute. The following topics all need to be addressed in planning a campaign. The sooner they are addressed, the smoother your campaign planning and execution will be.
---
Campaign Fundamentals
Case for support
Campaign planning vs. feasibility study
Comprehensive vs. targeted campaign
Campaign readiness and scalability
Timing: campaign duration, when to go public, pledge period
Campaign naming / branding / positioning
Roles of volunteers, advancement staff, leaders, consultants
Staff driven vs. hybrid vs. volunteer driven solicitation
Campaign communications
---
Giving
Board and "nuclear family" giving
Prospect cultivation and engagement
Prospect identification, rating and assignment
Making the ask: triple ask, combination giving options
Preserving and growing of annual giving during campaign
Legacy naming opportunities, identification and valuation
Donor recognition and stewardship
Public phase activities
---
Campaign Leadership
Leadership availability and quality:  volunteer, executive, advancement
Organizational vision
Board approval process
Leadership structure
---