Diane Blumenson
Senior Consultant - Advancement & Coaching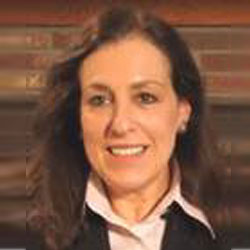 Diane Blumenson's career as a consultant and coach to executive leadership spans over two decades. As a recognized authority in organizational development and systems dynamics, she has used strategic planning, enhanced organization design, cultural change management, team effectiveness, and strategic reengineering to transform and optimize work environments across a range of industries.
Diane is a co-founder of planMGO, a four-day Master Gift OfficerTM event dedicated to improving the quality and professionalism of development executives. The program has trained hundreds of professionals from across the United States and has been credited by attendees with providing transformational insights that have led to vastly improved major gift performance.
Diane has extensive health, social, and human services consulting experience, partnering with institutional leaders to establish policies, build accountability systems, implement best practices, and generate sustainable cultural change. She has also designed integrated systems, policies, and practices for multi-institutional philanthropy operations, resulting in a track record of leveraging resources for improved ROI. Her clients include The Boys and Girls Clubs of Boston, Dana Farber Cancer Institute, The Boston Symphony Orchestra, Partners Healthcare System, Massachusetts General Hospital, MSPCA, Brigham and Women's Hospital, Northeastern University, New England Baptist Hospital, Phillips Academy Andover, The Bridgeport Hospital Foundation (part of the Yale New Haven healthcare system) and the Miriam Hospital Foundation.