Campaigns & Feasibility Studies
Leadership Trumps Case to Reach Goals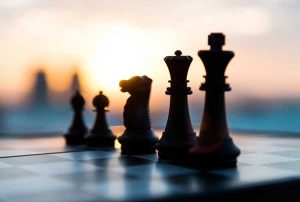 The campaign landscape has never been more competitive. Nonprofit leaders expect extraordinary outcomes and donors demand greater detail and accountability.
Structuring your campaign right the first time is central to your success. The key to campaign success is energized and committed leadership.
Copley Raff's team of senior consultants has been counsel to hundreds of campaigns with goals ranging from $1 million to $200+ million with comprehensive campaign counseling services.
Campaign Counsel Services
Feasibility / Campaign Study
Are You Ready for a Campaign?
Our pre-engagement interview reveals the presence of key readiness conditions through:
Leadership interviews
Draft campaign case for philanthropic support
Identifying top interview candidates along with stakeholder relations with them
Masterful donor interviews. Employs a qualitative approach that allows for the evolution and customization of donor interview content to address emergent issues in real time.
We then draft a report with insightful discovery, quotes and wide-ranging recommendations addressing readiness and go-forward campaign goals and strategy.
Leadership
Central to Success
Campaigns succeed or fail based on the leadership provided by volunteers, organization executives and the Advancement office. Copley Raff helps you to frame your organization and campaign vision, as well as recruit and prepare leadership for the exhilaration and hard work ahead.
Goal++
Campaigns are Multidimensional
Campaigns are about reaching goals AND about creating a higher functioning Advancement operation. Our counsel helps to develop a culture in which leadership-by-example and systems-in-place enable donor pipeline dynamism and creation of long-term strategies for engagement and giving.
Case for Support
"So why should I support you?"
"Why does your organization merit a gift more than others?"
"Why do you need my gift now?"
Our case statements are compelling, urgent, informative, brief and well written, and enable volunteers and advancement professional to answer these questions convincingly and to express your aspirations for the campaign.
---